Are You an Expatriate Wife Living Overseas and Looking for a Stable and Consistent Way to Earn Extra Income from Home Without Getting a Traditional Job Every Time You Move?
Finally, A Way for Expat wives to make Money from Home While Living overseas and moving From One Location to Another!
You Can Have a Consistent and Stable Income No Matter Where You Are Living Right Now or Where You Will Move Tomorrow By Starting a Home Based Business
Travelling to new locations all the time sounds and seems exciting and thrilling.
But you and I know that life as an expatriate wife can get boring and lonely, especially if you don't have a job. Once you settle, you may feel that you want something to do with your time and earn extra income to have that sense of purpose.
If you stay in one place long enough to find a job, soon it is time to relocate and you have to leave your life behind and start over.
But believe me, being an expat wife is a privilege. Think of the many people stuck in the same place every year who would like to be in your place and have the opportunities to travel widely.
Instead of suffering, you can enjoy this life…even benefit from it by finding a profitable way to utilize your travel experience and the contacts you get in every country.
Starting a home based business will turn out to be one of the best decisions you ever made in your life as an Expatriate life or foreigner living overseas and constantly on the move…

Right now, I want to show you a way to earn some extra income without getting a traditional job and without tying yourself down to one location
Through fining your own special niche and working your own home-based or Internet business, you can have income and retain the flexibility that your lifestyle demands.
In fact, working from home is the ideal solution for the wife of an expatriate. The income potential is nearly limitless, yet the startup costs and overhead are often quite small.
Your home venture will provide you with great income while allowing you to take care of your children and have fun doing what you love.
The best thing is that no matter where you go, you will be able to continue with your business.
The good news is, I am going to show you how to earn income at home, as an expatriate wife by turning your passion into profits…and the best thing is I am giving you easy to start home biz ideas you can start in any country even if you have never run a business before…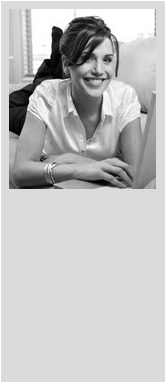 Starting a profitable home business is not as risky or difficult as you may think. Now, here is what I am offering you:
Profitable opportunities guaranteed to earn you income
Legitimate opportunities to earn income at home in any country
Flexible home businesses perfect for the lifestyle of expat wives
Easy to start and affordable home business opportunities that you don't need to take a bank loan to start
Opportunities that allow you to work from home and have quality time for family
Business ideas that you can start in your free time
Opportunities that allow you to do what you love, have fun and earn
Home business you can operate in anywhere without country limitations

There are many lucrative opportunities out there that you can exploit while living overseas. You just might find it a bit more challenging to narrow down your options than someone who is living in the States would.
That is where Building a Successful Home Business comes in
While the licensure and business requirements in each location are going to vary, you have a tremendous amount of portability with a home-based business that does not have a fixed physical infrastructure.
Some of these ways require training that you will need to pay for, while others require a set of skills that you may need to perfect or begin developing.
Why waste another day of your life wondering what you can do in a foreign land when Building a Successful Home Business has provided all that you need to get your own Home Based Business started today.
With this guide, willingness to learn and a strong desire to succeed, you could soon be having your own enjoyable and profitable home business.

Most people start home based businesses but don't succeed…
This is because they have no one to guide them or they are not committed enough
Like any other business working from home is not for everyone
It requires strong personal motivation, great organizational skills and a burning desire to see your business succeed.
You will make mistakes, yes. Rather than let them pull your down, Learn from these mistakes to build a successful business.
You don't have to make the common mistakes most people make. I will show you how you can avoid these mistakes and start a successful and profitable home business.
I have helped others like you start and run profitable home businesses from home. I can help you too turn your passion and skills into profit and earn extra income.
Let me help you discover the best home business opportunity for you and show you how to get started right. All I need is you read and follow my guide and put my advice into action.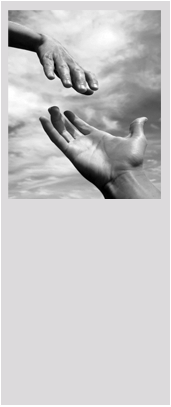 This is a complete guide for expatriate wives to starting and growing a successful home-based business. You will learn to start a profitable home business that you can do anywhere in the world.
Building a Successful Home Business compiles a list of 19 legitimate ways you can make money from home even while living overseas. Each of these opportunities fulfills the needs of the expatriate family and is completely portable should you need to move again, simply pack up your business supplies and take them with you.
You will learn everything you need to know to start, run and grow a successful home business out of your home no matter where you are or where you will be next year.

This is perfect if you are a looking for something to do with your extra time or just need to earn extra and stable income not interrupted by relocating. I made this guide for expatriate wives, and those not allowed to work or have to stay at home to look after their children but also need to earn income.
My guide will show you how to make money from home and give you a shortcut to do it. I am personally going to coach you to success.
This guide is instantly downloadable and contains detailed yet easy instructions to follow.
Here is a sneak peak of what I cover in this guide:
How to start selling and Making Money on eBay
How to make money from Network Marketing
How To Become a ghostwriter and make money from home Ghostwriting
How to make money Professional Blogging
How to become a successful Virtual Personal Assistant
How to make money wherever you are as a Life Coach
How to start a Counseling business from home
How to become a Fitness Instructor
How to earn extra income from home with a Local eBusiness Consultancy
How to earn by Publishing a Book
How to make money no matter where you are by Building Online Communities for Profit
How to get started and profit from Stock Market Trading even as a foreigner
How to make money from Forex Trading
How to use your knowledge to start a profitable Independent Online Travel Agency
How to start a Jewelry and Fashion Accessories Business and profit from your passion
How to start a Cake Decorating Business to earn extra income overseas
How to start and earn income at home with a Beauty Consulting Business
How to become a Massage Therapist and earn income wherever you are
How to make money in oversea locations as a Party Organizer
As you can see, this is the most comprehensive guide on Home Business for Expatriate Wives Living Overseas you can find anywhere. It is a complete start up and success guide and is the only guide you will need to succeed.

Unlike general guides, Building a Successful Home Business is designed for you, an expat wife or foreigner living overseas.
My guide provides the best niche markets for you.
It addresses the unique challenges you face in foreign countries and having to relocate frequently
Every word in my guide is relevant and helpful to you.

I am offering you my complete Home Business for Expat Wives Guide for only $19.97.
If you decide to buy now, I will give you these valuable free bonuses available for a limited time only:
Home Business Models
Basement to Boardroom
How to identify business opportunities and make the most of them
Entrepreneur Essentials
How to position yourself as an expert in any Niche and conquer it
How to sell anything to anyone
Making Money Online – a Newbie's guide to online fortunes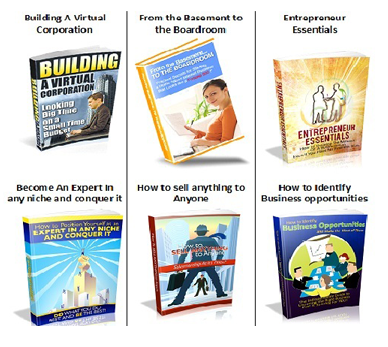 You get instant access. This is a digital download that you access immediately once you pay.
This means you can start right now. It also means you can access my guide no matter where you are right now.
The complete ' Small Business from Home for Expat Wives Package '
Click the Buy Now Button to grab it now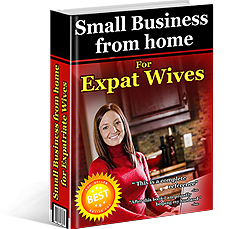 You will gain instant access to download the guide plus bonuses
PS:Remember you are protected by Clickbank's 100% Money Back Guarantee.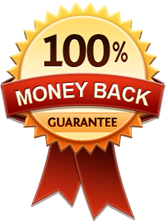 If you are not satisfied with the guide, you will get a 100% refund within 60 days. It is risk free to try and you have nothing to lose.
This is the best time to act to start your own successful and profitable home business.